Cleaning Office Coffee Machine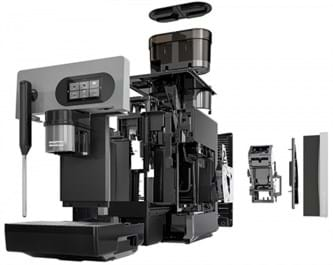 Coffee machines are one of those frequently neglected but regularly used equipment of the office which so often get overlooked on a daily basis.
This leads to very poor hygiene. According to University of Valencia office coffee machine trays can contain anywhere from 35-67 different types of bacteria.
AM Retail Services provides a comprehensive cleaning of your workplace's coffee machine. We take into consideration all specific cleaning requirement of a various types of machine
AM Retail Services recommend to pay attention to day-to-day cleaning:
- if it's a coffee machine with a coffee pot then ask employees who regularly use it to remember to give it a quick clean before using it – ideally once a day at least.
- the first person to make the first pot each day must remember to give it a clean
- not everyone drinks coffee (and some may prefer the granules/kettle variety, meaning that they won't use the coffee machine), so it's recommended that only the regular coffee machine users are involved with this.