Professional Graffiti Removal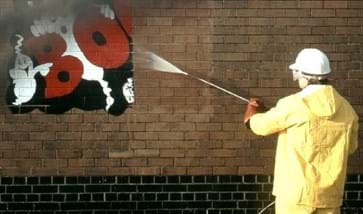 It is well-known that graffiti is a modern-day frustration affecting various areas, and graffiti on your wall or fence is often something that you would like to remove as quickly as possible.
Usually, fences, brick walls and windows are favorite surfaces for graffiti artists to spray their tag to mark their territory. Unfortunately, they never think about the owner.
AM Retail Services provides experienced professionals who are able to tell the type of paint used and has appropriate tools and equipment to deal with graffiti on all types of surfaces.
You will definitely get a better job done, for less stress and more quickly, than if you attempt to do it yourself.