Understanding Your Business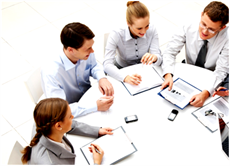 Regardless of customer requirements, AM Retail Services will have a team in place to assess needs and identify opportunities for a more effective cleaning process.

Starting with your requirements
Understanding customer requirements is always the starting point for any contract. With experience for over 25 years, we design a solution framework to meet our customers' needs.

Single point of contact for your convenience
Obviously, no system can understand a person or business – only people can. This is why we always provide experienced Supervisor for our customers. Supervisor serves as a single point of contact, from the initial inspection and setup, to the day-to-day operation of a Cleaning Services.
Prompt response to changes and extra work orders
We know that our customers' needs vary over time: this is why we are always flexible and fast with response – so you can rely on our services at any time, without sacrificing consistency of delivery.