Windows Cleaning in Spring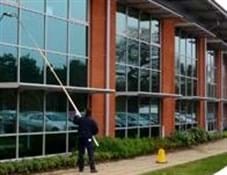 The spring can be tough on windows. After rains, pollen and acids contributes to dirt on windows this time of year.
Windows are often difficult to access for cleaning, so leave it up to the professionals.
At AM Retail Services, our areas of expertise include Interior and exterior windows.
A combination of hand cleaning and pressure washing is used to make your windows and other glass sparkle inside and out.
A proprietary glass cleaner is used to prevent streaks and spots. Additionally, our specialists rinse window frames, wipe down sills, and squeegee windows dry to reduce dust-attracting wipe marks.