Employment Health & Safety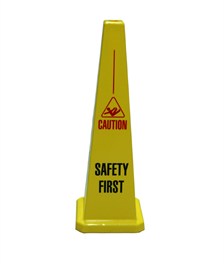 This policy recognises that the health and safety of all employees within AM Retail Services Pty Ltd, is the responsibility of company management. In fulfilling this responsibility, management has a duty to provide and maintain, so far as is practicable, a working environment that is safe and without risks to health and safety of commecrial cleaners.

Management seeks co-operation from all employees in realising our health and safety objectives and creating a safe work environment. All employees will be advised, in writing, of agreed changes and arrangements for their implementation. We have recently introduced and implemented a new policy for Occupational Health & Safety and have issued out this booklet to all staff.

We have a point of contact that specialises in workplace health and safety. The staff member is on hand to clarify any queries related our OHS policy and ensures that all our safety procedures are being followed while cleaning. This staff member ensures there is strong communication between staff.
Environmental Health & Safety
AM Retail Services is currently taking steps toward achieving AS/NZS ISO 14001: 1996 Environmental Management Systems certification.

An Environmental Health and Safety policy has been designed to replace the existing Occupational Health and Safety policy at AM Retail Services. Rather than focusing the individual person, our Environmental Health and Safety policy will incorporate safety of people and their working environment.

The desired outcome of this policy is an effective management system of occupational health & safety and environmental policies. Bringing with it an increased awareness and focus from individual employees at AM Retail Services, to maintaining the safety of the individual and the work environment.