Quality Management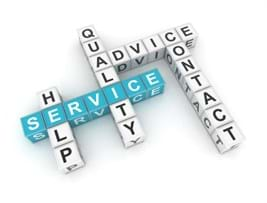 At AM Retail Services we realize that providing quality cleaning services is the key to contract longevity. We have in place a Quality Program that ensures that our commercial cleaning services Melbourne is second to none.
This program incorporates the following elements:
Performance Reviews
Every six months AM Retail Services evaluates our staff performance, based on the Quality Inspection reports. This information is compiled into itemized performance graphs. This makes it easy to pinpoint areas of concern. The Performance Reviews include workable solutions to particular problems and provide a visual reference so that areas of concern can be monitored over the entire contractual period.
Staff Productivity
Another part of AM Retail Services strategy in the pursuit of service excellence is our Quality Management Inspections (by AM Retail Services management) of each AM Retail Services cleaner's work.
This ensures that AM Retail Services is constantly monitoring the standard of work being performed by our staff.
AM Retail Services believes that regular inspections of the cleaning being performed are an important aspect of the Quality Management system.
Quality Performance Meetings
Regular Quality Performance meetings are scheduled between the Contract Manager, Area Manager and the Client. The frequency of these meetings will vary according to your individual needs, but are usually scheduled on a fortnightly or monthly basis. Quality Performance meetings enable the client and AM Retail Services to raise particular issues and formulate workable solutions.
Quality Inspection Reports
AM Retail Services effective evaluation procedure is designed to provide immediate and timely feedback to both your company representative, and our operational team, on the key aspects of cleaning and customer satisfaction. The evaluation process is also used as a quality control tool for the on-going improvement of cleaning and customer service. These reports are customized to site specifications, and provide a comprehensive evaluation of individual cleaning tasks and Key Performance Indicators.
The Area Manager and Team Leaders will conduct Performance Evaluations on a daily basis. Once completed these evaluations are forwarded to AM Retail Services management for their analysis of the feedback and an assessment of any remedial action that may need to be taken by AM Retail Services Pty Ltd.